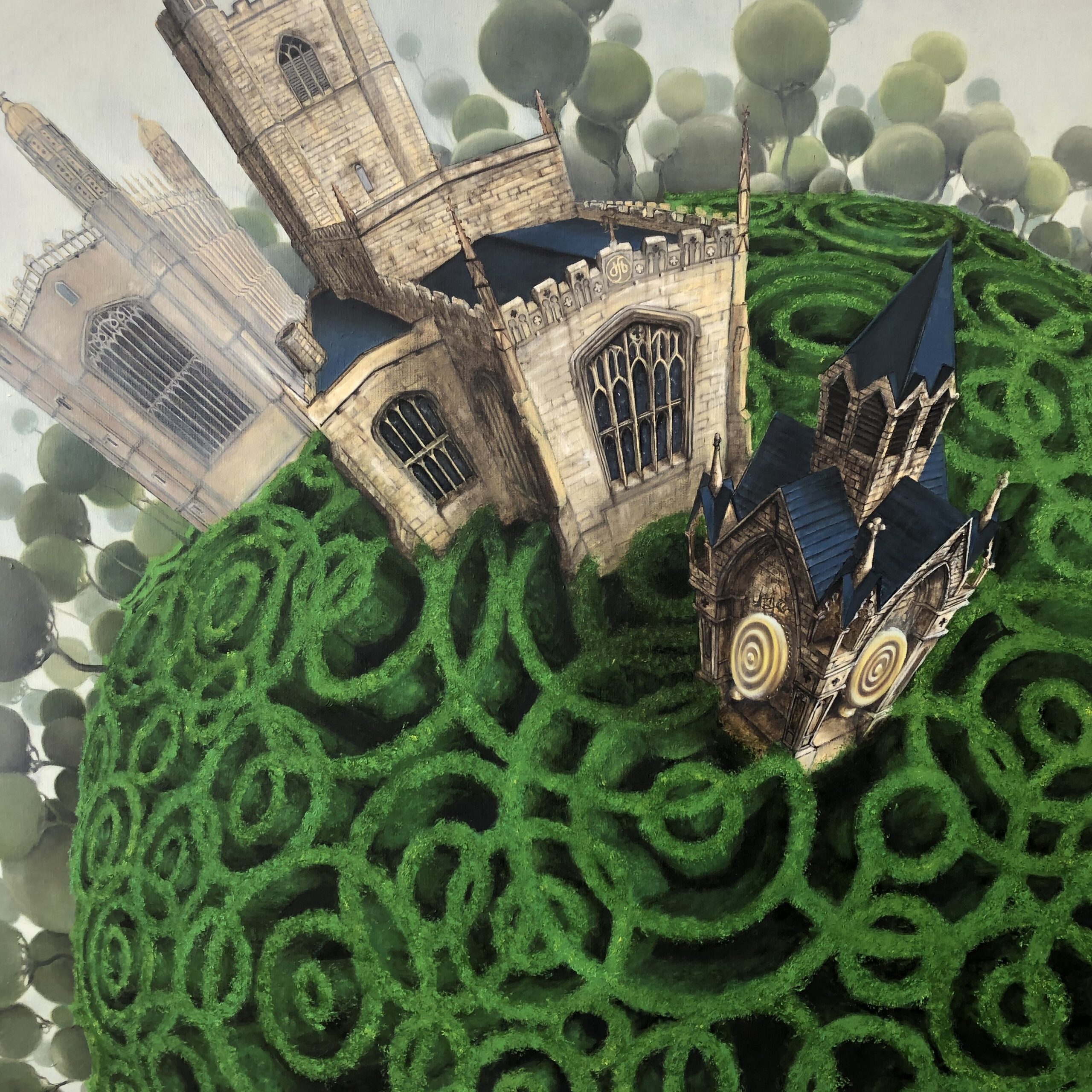 Oil on canvas
Stretched
92 x 92cm
Shipping included
Featuring Kings College Chapel, Great St Mary's Church, Hobson's Conduit, and the Corpus Clock, Corpus Ripples reinterprets Cambridge University Architecture into a contemporary ethereal setting.
Originally completed in 1614, Hobson's Conduit brought fresh water to the Market fountain in the centre of the Market Place in Cambridge. Redeveloped in 1855, a Gothic revival gabled fountain was erected and the original structure of Hobson's Conduit was moved to the corner of Lensfield Road.
After standing for nearly 100 years, most of the Gothic fountain was unfortunately demolished in 1953.
Corpus Ripples features the time-eating Corpus clock mounted on Hobson's Conduit; a long-forgotten piece of Cambridge's gothic past meets a contemporary statement piece. The closed, concentric Labyrinth circles echo the gold disc design of the clock and the unstoppable ripples of time.