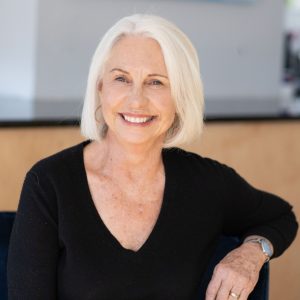 Patricia J Finley
Q&A
What is your background?

I grew up on a small family farm in the Midwest. I moved to Arizona to attend college and graduate school. After I graduated from Law School, became a trial lawyer for the next 15 years. Eventually, when I was in my 50's, I moved to Denver, Colorado, a wonderful big but not too big city. I decided that I didn't want to practice law so I applied to numerous other jobs. However, no one would hire me. So, I decided to become an artist, which has worked out rather well for me.

For a more detailed look at how I became an artist, take a look at my "About" page on my website, PatriciaJFinley.com.

What inspires you and what is your creative process?

Gosh, I think that everyone who lives in Colorado, which is one of the most beautiful states, is inspired by nature. I create abstracts, so, in effect, I modify and change what nature looks like. I also am inspired by color, shape and form and by the challenge of creating with resin, which is my chosen medium.

My process is generally to add acrylic paint or ink to resin and paint with the resulting colored resin. It's like painting with maple syrup. The resin is a thick liquid that flows and moves. Sometimes I "help" it move by tilting the wood panel.

What is your favourite subject matter and why?

I do love the mountains and the shapes of mountains.

Who are your biggest influences?

I love the abstract expressionists, particularly Helen Frankenthaler.

How have you stayed inspired and energized during the pandemic?

It took me a while to stop "doom scrolling" (looking online at information about the pandemic). I forced myself to get back to work. Once, I got back to creating, the inspirations just kept coming. I have more ideas than I can create.

For example, I'm thinking about the next series which probably will be creating on mirrored plexiglass.

What is/are your favourite medium(s)?

Resin is my favorite medium. I love the shiny, contemporary look of resin and the way it makes colors just pop.

How long does it take to complete a piece, and what is the entire process? Do you like working on different pieces at the same time?

My studio is not that large so I usually only work on one piece at a time.
Regarding how long it takes to create a piece, the answer is 'variable'. As one artist said in response to a similar question about how long it takes him to finish a small piece, "3 hours plus 20 years." For me, that's true too. I've got 10 years of working with resin under my belt with plenty of mistakes to prove it.

That said, resin, my chosen medium, sets up quickly. So, I set aside at least ½ of a day to create a medium sized piece. However, sometimes my ideas do not work or the colors don't work and I pour it all off.

Also, some pieces I do in layers. Each layer takes somewhere between ½ and a full day to dry. So a three layer piece will take about 3 days.

Name an artist(s) you'd like to be compared to.

I love Helen Frankenthaler's lack of fear in creating, her ability to think outside of the box and her desire to create something that had never before been seen.

What subjects do you pursue and why?

See above. I also create abstracts without reference to reality. Sometimes just making the medium do what I want it to is enough to create a beautiful piece.

What other artists have been inspirational to you in your work?

There are too many local and national artists to name.

What do you hope people feel when they view your art?

I hope people feel happy, uplifted and colorfully joyful as a result of my art. I want them to feel proud that they bought a Finley.
Projects & Collaborations
PROJECTS/NEW COLLABORATIONS

FORTHCOMING EXHIBITIONS/EVENTS

PAST EXHIBITIONS/EVENTS