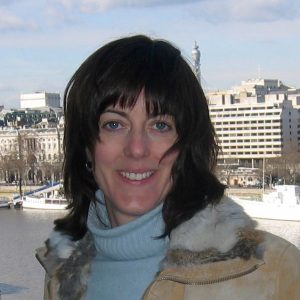 Sara Sherwood
Artist statement:
Painting contemporary art gives me great joy and I find working on commission really rewarding. It gives me purpose and I enjoy working with people to create a stunning work of art specifically for them. I studied interior design and it has proved to be really useful in my career as an artist. I also offer an art placement service and can advise on colours and how my cityscape, landscape or abstract art will impact your home or office.
I have been painting full-time since 2005. Before that I was in brand and project management. I now feel a freedom in doing something I love and am grateful to my past for giving me the skills to manage being a professional artist.
In recent years I have been so busy I have not had much opportunity to just create art, but when I do, I just let go and see what happens. I enjoy mixing colours and just letting the art unfold as I work. I use brushes, palette knife and my hands to blend and move the oil paint into the canvas. To see more about my art, how I paint as well as the spiritual dynamic that motivates me, please visit the blog on my website www.sarasherwood.co.uk.
I hope my painting brings you much joy and if you choose to buy or have questions, please do not hesitate to contact me via Louise and we can liaise. Many thanks for your interest in my art.
Sara Sherwood
Cityscape and Contemporary Abstract Artist.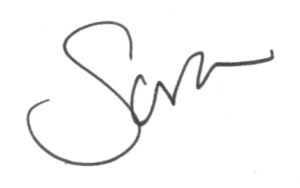 Q&A
What is your background?

I worked in brand management and corporate identity for 16 years. I have been painting full-time since 2005. Having studied interior design, it has proved to be really useful in my career as an artist. I offer an art placement service and can advise on colours and how the painting will impact a room.

What inspires you and what is your creative process?

My inspiration comes from within. I view it as a gift from God. I just paint and let go, it is a playful process that evolves as I create. Sometimes I am silent sometimes I pray or dance as I paint. Music also plays a key part in ensuring that I stay joyful as I paint. And then hope that this energy is captured in the works of art.

What is your favourite subject matter and why?

I love the city the shapes the angles the reflections the old reflected within the new. A feeling of peace and energy. Sharp architectural shapes against a clear blue sky. Abstracts are also magical they just unfold as I paint.

Who are your biggest influences?

My heart, love, Monet, Degas, Turner, Jesus, The Holy Trinity, Mary Mother of God, saints, angels, friends, sunshine and laughter.

What other artists have been inspirational to you in your work?

I try hard to go within and work so that I am not influenced by anyone else. Obviously if I'm with Artist colleagues and friends and see colours and shapes that I like they go into my subconscious but I deliberately avoid the TV and some social media as much as I can so that my work is more pure from source. I do however enjoy following photographers on Instagram and seeing the wonder of nature.

How have you stayed inspired and energized during the pandemic?

My life hasn't changed that much, I'm fortunate to work from home and I've had more time to walk in nature with friends. I had a vision in a dream in lockdown to help other artists and contacted Gill Hickman of Skylark galleries to develop our existing platform into an artist online hub with an online shop and online exhibitions. She agreed and we all worked together as a group to make this happen. Other artists are now regularly blogging, sharing all sorts of social media content, videos and tutorials. This gave me focus and energy and whilst helping others I kept myself motivated and busy. I sometime struggle mentally in this world so am fortunate to have learned many techniques over the years, such as gratitude awareness and CBT which came in handy during lockdown. Exercise and living in the moment play a key part in keeping strong and positive as well of course creating art.

What do you hope people feel when they view your art?

Joy.
Projects & Collaborations
PROJECTS/NEW COLLABORATIONS

Skylark Galleries https://skylarkgalleries.com

www.trueheartsunite.co.uk a platform to inspire change in society, driven by Louca Kousolou and I found this motivation to help the youth inspiring. In turn I would like to encourage everyone to take up or enjoy the arts. sport and music.

FORTHCOMING EXHIBITIONS/EVENTS

Spitalfields Arts Market 5 – 7 May 2023

PAST EXHIBITIONS/EVENTS

Spitalfields Art Market E1 6AA Spitalfields Art Market Usually Friday to Sunday 10am to 5pm.

31 Mar – 2 April 2023

3 Dec – 5 Dec 2021

5 Nov –  7 Nov 2021

30 April – Bank Holiday Monday 3 May 2021
4 June –  6 June 2021
2 July –  4 July 2021
30 July –  1 August 2021
3 Sept –  5 Sept 2021
1 Oct –  3 Oct 2021

2020 Spitalfields Art Market E1 6AA Spitalfields Art Market returns 24 & 25 July 2020 10am to 5pm
Dates subject to COVID-19 and government guidelines:
August Fri 28 – Mon 31
September  Fri 25 – Sun 27
Oct/Nov Fri 30 – Sun 1
November Fri 27 – Sun 29 CANCELLED DUE TO COVID-19 RESTRICTIONS
December Fri 4 – Sun 6 CANCELLED TO COVID-19 RESTRICTIONS
December Thur 10 – Sun 13

INTERVIEWS

True hearts unite interview https://youtu.be/gX5taL94bns

Contemporary art fairs https://youtu.be/oHd0FZrNamw