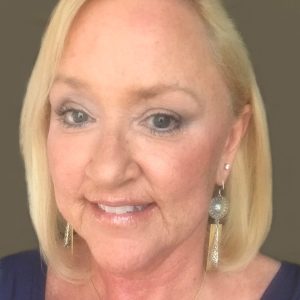 Valeri Cranston
Q&A
What inspires you and what is your creative process?

Nature has always been my inspiration and I love the fact that natural colors do not follow the constraints of the color wheel.

What is your favourite subject matter and why?

Flowers of all kinds are my favorite subject matter. The delicacy of the colors and patterns give me so much inspiration.

Who are your biggest influences?

Vincent Van Gogh and Georgia O'Keefe.

How have you stayed inspired and energized during the pandemic?

The pandemic made me re-think how I show my work. Before lockdown I was doing quite a few physical shows which stopped when COVID hit. I began looking into virtual shows and submitting work nationally and internationally. That gave me wonderful new opportunities to show my work globally.

What is/are your favourite medium(s)?

I started with oils in my childhood then moved to acrylics then watercolor while getting my Bachelor's Degree in Fine Arts. I discovered Alcohol Inks in 2017 and I now work with them exclusively. They offer a great challenge for me since air and gravity have a big part in how the finished piece looks.

How long does it take to complete a piece, and what is the entire process? Do you like working on different pieces at the same time?

I will usually work on 2 paintings at a time since I can work on one while the other is drying. The process can take several days to a week depending on the amount of layers that are incorporated. My work is done layer by layer and each one must dry completely before adding another layer.

Name an artist(s) you'd like to be compared to.

It is hard for me to pick one because we are all unique and there are so many that I love.

What subjects do you pursue and why?

I am an avid gardener which, of course, inspires my work.

What other artists have been inspirational to you in your work?

I live in a community that has a very large artistic population which I am a part of so I'm inspired by many artists locally and internationally.

What do you hope people feel when they view your art?

I hope that my art takes the viewer to a place of joy, beauty and fond memories.
Projects & Collaborations
PROJECTS/NEW COLLABORATIONS

FORTHCOMING EXHIBITIONS/EVENTS

2022 – (8th March to 8th April) Gallerium Online Show, "Femina"

2022 – (8th March to 8th April) Diversia Exhibizone Online Show, "Woman"

2022 – (28th March to 3rd April) MADS Gallery International Contemporary Virtual Exhibition Milan, Italy & Fuerteventura, Canary Islands, "NFT"

2022 – (31 March to 2nd May) Exhibizone Winter 2022

2022 – (28th February to 23rd July) Contemporary Art Curator Magazine Online Show, "Butterfly Effect"

PAST EXHIBITIONS/EVENTS

2022 – (1st January to 28th February) Light, Space & Time Online Show, "Abstracts" (Still viewable online)

2020 – Artists Circle Gallery, Online (solo)

2018 – Abstract Expressions, Dora Lee Langdon Cultural and Educational Center (solo)

Breckenridge Fine Arts Show, Texas, USA
Rio Brazos Art Exhibition, Texas, USA
Trinity Arts Guild Open Show, Texas, USA
Lake Granbury Art Association, Texas, USA
Weatherford Art Association, Texas, USA
Stars of Texas Art Exhibit, Texas, USA
Texas Artist's Coalition, Texas, USA
Atrium Gallery, Texas, USA

Artist's Circle Online Gallery
Light, Space & Time Online Gallery
Fusion Art Online Gallery
Exhibizone Online Gallery
MADS Gallery International Contemporary Exhibition Milan, Italy & Fuerteventura, Spain
Contemporary Art Curator Magazine

PUBLICATIONS

Contempo Annual Vol. 1, 2020

Artists Circle Gallery's "Art Is Passion" Vol. 2, 2020

Artistonish Magazine May-December 2021, January-February 2022

Salann Magazine Vol. 3, 2022 Pending

Salann Magazine Vol. 4, 2022 Pending

"Art from Leonardo de Vinci to Today" Art Book, PAKS Gallery, Austria, 2022 Pending