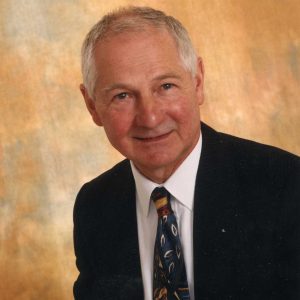 Walter Holmes
Q&A
What is your background?

My formal education was in science subjects up to about 22 years old when I realized I should have been doing Art since l was 15. I attended evening classes at Newcastle university through the 1960's in addition to as many other classes that l could fit in. In 1971 l had a solo show at the Gulbenkian Gallery in Newcastle and was surprised to find that my work actually sold. I began to show in local commercial galleries and resigned from my proper job and income in 1980 to become a full-time freelance artist.

What inspires you?

Anything visually interesting to me. This may include the obvious sunsets and local views but it's really the way light enlivens whatever it falls upon, remembering that you can't see anything if the
light is too little or too much.

What is your favourite subject matter and why?

The seashore. Colours, especially as seen through translucent objects - leaves and petals (flowers and trees). Again, it's just light really.

Who are your biggest influences?

Turner, de Stael and many others including Sorolla and Franz Kline.

How long does it take to complete a piece?

About 1 hour to 1 decade. I frequently revisit old pics thinking I could improve that. This often results in a spoiled piece of board, canvas or paper but occasionally something goes the right way, therefore winning.

Name an artist(s) you'd like to be compared to.

Ben Aronson, Joan Eardley and many others, including commercial illustrators like Bernie Fuchs.
Projects & Collaborations
FORTHCOMING EXHIBITIONS/EVENTS

Currently exhibiting at the Biscuit Factory in Newcastle, UK, and represented on the website of the Museum Association 'Art UK'

PAST EXHIBITIONS/EVENTS

2002 – present – Biscuit Factory, Newcastle, UK

1980 – 1990 – Mall Galleries, London, Open Exhibitions, London, UK

1980 – Solent Gallery, Lymington, UK

1970 – Phoenix Gallery, Lavenham, UK

1971 – Gulbenkian Gallery, Newcastle, UK (solo)